From March 23-26, 2015, the material handling world will be in Chicago for the biennial ProMat Show.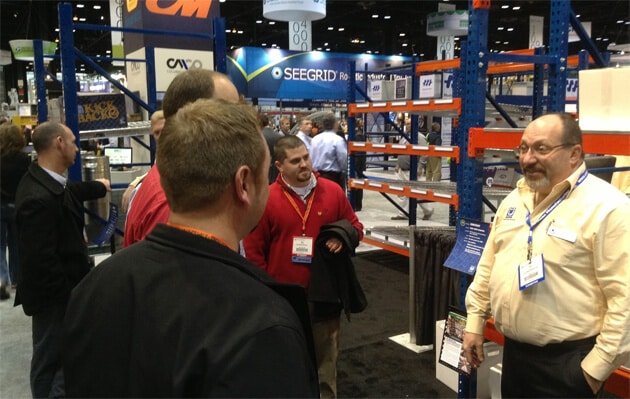 Everybody who is anybody in the industry will be at the show, whether as an exhibitor or an attendee. UNEX will be at booth 1238 with industry-leading carton flow and material handling solutions, as well as our expert Pickologists who can answer any of your questions. However, as was the case last year for MODEX, there is much more to ProMat than simply walking the floor. We've compiled a list of the top three things to do when attending ProMat.
1) Attend MHEDA's Connections Conference
For the first time this year, MHEDA is hosting the "Connections Conference" at ProMat. The Connections Conference will be held on March 23 from 11:30 a.m. to 4:30 p.m. at McCormick Place and will feature speaker presentations, roundtable discussions, lunch and a cocktail reception. Our MHEDA-NET Group, the Pacesetters, will be hosting a panel discussion about how different generations interact in the work place and how you can create a workplace culture to incorporate the strengths of each generation while ensuring that they can coexist even with their differences. It is a very interesting and enlightening presentation that deals with an issue we've all seen in our businesses. So register for the Connections Conference and come discuss it with us on March 23.
2) See Frank Caliendo and Steve Wozniak
MHI is celebrating its 70th Anniversary this year and has pulled out all the stops for speakers and entertainment. Keynote speakers at this year's conference include Steve Wozniak (Cofounder of Apple), Renee Niemi (Google) and John Mackey (Whole Foods Market). Additionally, on March 25, the association is hosting is 70th Anniversary Celebration headlined by the absolutely hilarious Frank Caliendo. Caliendo is known for his incredible impressions and I personally can't wait to see him.
3) Make Appointments With Suppliers
Because everybody will be under one roof for the week, ProMat is an ideal time to schedule appointments with your suppliers. Print out a map of the show floor ahead of time and make sure to stop by their booth in person, but schedule an appointment ahead of time and utilize the space that McCormick Place provides for meetings. If we're one of the suppliers you'd like to meet with, you can schedule an appointment with us now.
With more than 800 exhibitors and the largest convention center in North America, ProMat provides an unparalleled opportunity to network and connect. Make sure to take full advantage of this great show.