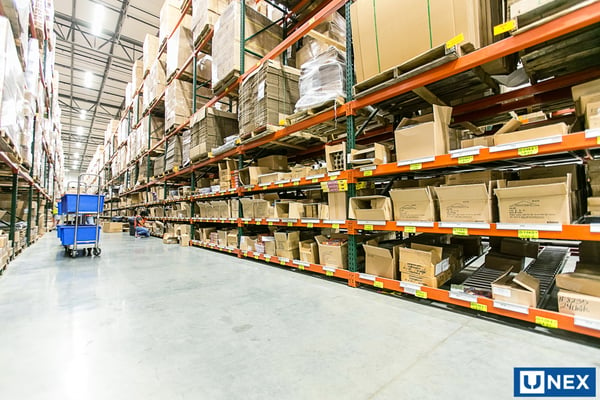 E-commerce retailers need to have well-prepared supply chains ahead of the holidays, with the right amount of inventory located at the right locations. As retail competition increases, online retailers are starting in August to prepare for their busy holiday season.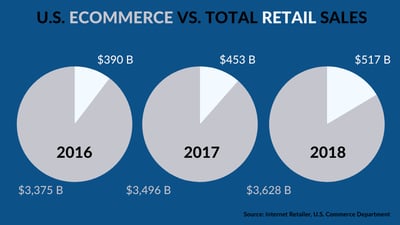 Today, e-commerce sales continue to bust records:
Forrester estimates that e-commerce revenue will account for 17% of total retail revenue by 2022.
Consumers spent $517 billion online with U.S. merchants in 2018, up 15.0% from $453 billion spent the year prior.
Per Adobe Analytics, online sales on Black Friday reached $6.2 billion.
Cyber Monday sales break a record, with $7.9 billion spent online, Adobe Analytics says.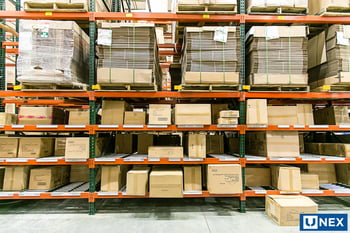 Many retailers use last year's data to better understand how, when, and where their customers shop during the holiday season. Using analytics, retailers can better recognize what products sold best, which customers bought what, and where products were purchased most – such as in the store or online. And many retailers are finding that their revenues are growing despite the bad press that the retail industry has seen lately with the closing of stores. The reason – more and more people are still shopping, only they are doing it online.
What do you need to do to get your distribution center/warehouse in tip-top shape before the holidays and what concerns you most about the holiday peak?
According to a survey by BigCommerce of their users, retailers in 2018 were most concerned about maintaining sufficient inventory (50%). The other big concerns dealt with ensuring deliveries arrive on-time (45%) and pricing pressures (31%) from competitors. To eliminate these concerns, distributors need an effective and efficient distribution center to support the seasonal peak.
Here are some key tips to get your DC ready for the holidays:
Make sure your inventory is positioned for omnichannel so that fulfillment can occur for any sales channel. Putting the same inventory product into different channel segments strains efficiencies.
Begin hiring and training staff even though the holidays are months off. Making sure staff are trained on holiday processes and procedures will keep your operations running smoothly.
Make order deadlines earlier in the season to reduce last-minute issues. Instead of having an order cut-off date of December 20, make the cut-off date two days earlier, giving your warehouse staff extra time to fill orders.
Ship freight earlier to avoid having to use more expensive transport methods so that orders will arrive on-time at a consumers' location.
Organize your inventory. Don't cram items in your facility. Not having your warehouse organized with adequate space for picking will lessen your efficiency.
Expand your sales calendar so that holiday sales are not just held over a few days, but over a longer time to reduce the stress of the peak season and eliminate extreme peaks.
Stress-test your warehouse during smaller holidays, like Labor Day, to see what works well and what doesn't. Doing this will give you time to fix the problems before the holiday season.
Deploy the right order picking solutions to speed efficiencies. UNEX Span-Track carton flow to increase throughput by 150% compared to picking from a pallet. Shelf Track from UNEX replaces unreliable plastic wheel rails where boxes and cartons can get hung up. Flow Cell carton flow boosts productivity by 30% by angling parts toward the picker, making picking faster. UNEX SpeedCell dramatically increases pick facings resulting in greater SKU density and less travel time.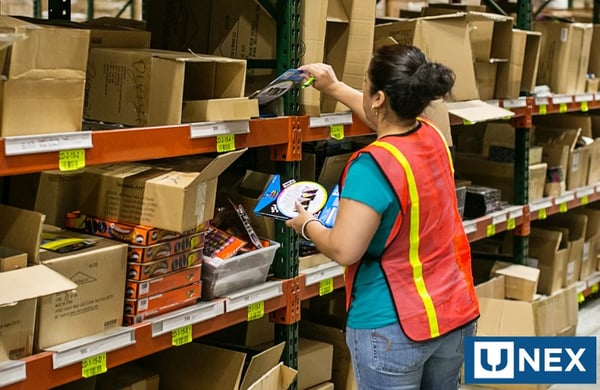 UNEX provides a variety of order picking solutions that will speed order picking so your seasonal demand can be met.
Boost Your Productivity, Try Our Free Span-Track Configurator!
Posted by: M Scelfo