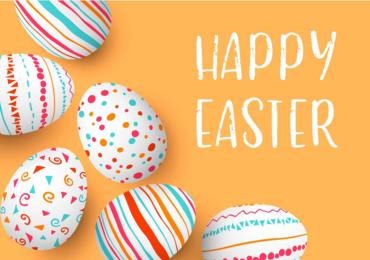 The Easter Bunny will be here very soon. He's making sure every gift shop, supermarket and convenience store has all the candy and gifts needed to fill Easter baskets. That is a lot of candy. The National Confectioners Association says that candy makers produce more than 16 billion (with a B) jelly beans for Easter alone. That's a lot of beans!
Not only does the Easter bunny have to worry about jelly beans, but children want chocolate eggs, malt balls, and marshmallow chicks in their baskets as well.
Easter spending is expected to total $18.2 billion this year, with $2.6 billion on candy, according to the annual survey released by the National Retail Federation and Prosper Insights & Analytics. Getting this candy to the right place at the right time can be facilitated with digital technologies that automate processes, foster communication and collaboration, and improve efficiencies while lowering costs.
Can the Easter Bunny compete with these modern-day processes? Of course, he can – he's the Easter Bunny and he's been delivering candy for decades. He's adept at seasonal fluctuations, making sure that the right amount and type of candy arrives in time for distribution into Easter baskets all over the world.
The origin of the Easter Bunny is not clear. There are stories about rabbits symbolizing fertility and eggs representing new life. However, the latest theory of the Easter Bunny is that he first arrived in America in the 1700s from Germany. These German immigrants settled in Pennsylvania and carried the tradition of a bunny leaving colored eggs in nests that children made around Easter. Eventually the bunny would leave chocolate and other candy in decorated baskets, which is the tradition today for our Easter baskets. Some people leave carrots out for the rabbit in case he gets hungry, like the glass of milk and cookies I leave next to the chimney for Santa Claus.
So, where does the Easter Bunny make all his treats and store them? He makes them in candy factories around the world and imports them to distribution centers where they wait for the Easter season. Retailers place orders at the end of the year for next year's baskets. When orders are ready to be picked, order pickers take pick lists and fill orders.
Candy producers and distributors often take advantage of UNEX Span-Track solutions to speed picking operations. The many different configurations available and ease of installation make it an easy decision for those distributors that need the speed and accuracy of the Easter Bunny. Span-Track carton flow rollers provide the industry's most efficient, reliable and durable carton flow solution for full case and split case (each) order picking. Contact your UNEX Pickologist today.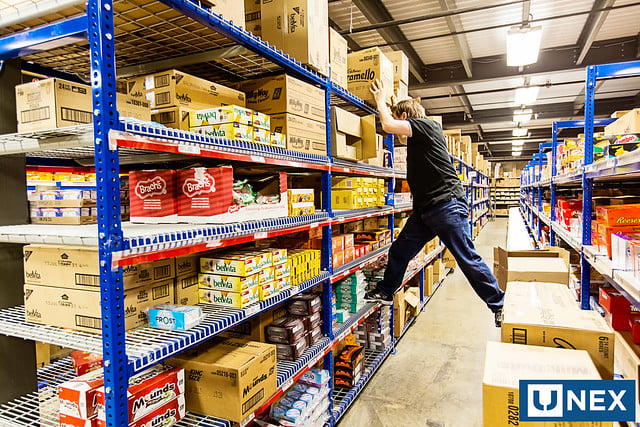 Posted by: Adrapkin