NextGen seems to be the supply chain industry's favorite new terminology. But what does the term actually mean?
As buzzwords go, NextGen is pretty broad and nebulous. We've seen NextGen supply chains called "connected commerce," described as "unified commerce solutions," and defined as "the creation of complex yet seamless supply chain networks."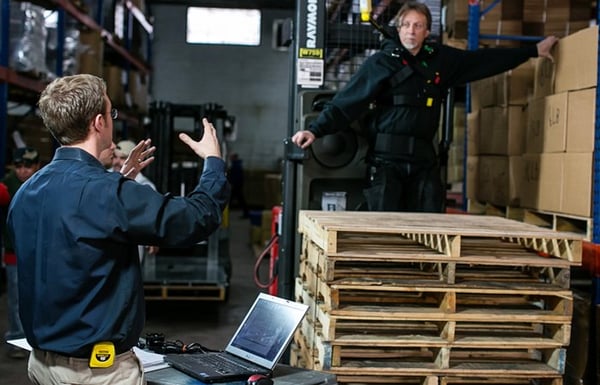 What we haven't seen is much on NextGen's specifics. Can incremental improvements lead to NextGen? Or does NextGen require a completely new process? How do we know if and when our supply chain has officially become NextGen?
While the 2018 Annual Industry Report: Overcoming Barriers to NextGen Supply Chain Innovation doesn't define the term, it does help refine the NextGen vision and put it into an industry context by listing the 10 Key Attributes of the NextGen Supply Chain. These characteristics, existing contemporaneously and operating seamlessly, set the stage for NextGen:
Digital: Data-gathering sensors and smart devices transform reams of data points into actionable insights by feeding information to artificial intelligence technologies for analysis and direction.
Connected: Seamless sharing across all links throughout the supply chain enables operators to tighten up plans and processes in ways that minimize waste and increase speed and accuracy.
Collaborative: Unlike the traditional competitive supply chain model, NextGen supply chains are collaborative, removing barriers to achieve shared benefits, including lower costs and better service delivery.
Always-on: The Internet never sleeps, and now that customers can order online any time from anywhere, neither can supply chains. Even raw materials suppliers, manufacturers and vendors must mount round-the-clock operations in order to meet market demand for fast turnaround and seamless service.
Driven by forward-looking analytics: Historical data will always have its place, but as companies adopt and apply emerging predictive analysis capabilities, they discover unexpected ways to improve performance and gain a competitive advantage.
Transparent: From sourcing and production through order placement, fulfillment and delivery, NextGen supply chains provide not just visibility – but full transparency and access – to all stakeholders, including customers and end users, in real time, creating connection and avoiding unintended silos.
Secure and trusted: In a digital, interconnected, transparent network, security is a vital characteristic, not only to identify threats and manage risks, but also to build in the level of trust that's needed to ensure enterprise-wide participation.
Agile, adaptive and responsive: Across-the-board connectedness gives partners the insights they need to anticipate and adapt to market demand in unison, working hand in hand to optimize outcomes.
Effective and efficient: Efficiency vs. effectiveness has long been the supply chain dichotomy, an ongoing strategic competition between resource management and service delivery. NextGen helps eliminate the need for tradeoffs by simultaneously improving both, based on a customer-centric perspective.
Safe and sustainable: The supply chain's role in promoting and protecting workplace safety, societal responsibility and environmental sustainability faces scrutiny like never before, and consumers punish those who ignore issues of health and sustainability. NextGen's flexible connectedness helps companies find ways to incorporate automation to eliminate safety hazards, increase use of recycled and repurposed materials, minimize water and energy usage, even cut back on unnecessary travel, as tangible demonstrations of brand values.
Chances are, your supply chain operation already includes at lease some NextGen characteristics. The challenge is to continually build upon these capabilities, leveraging the resulting information and insights to prepare for the future. Yes, technologies will continue to evolve and capabilities will continue to improve. It's called progress, and in every generation, that's something to look forward to.
NextGen supply chains are digitally enhanced and connected via smart devices and sensors, creating a seamless network of information that can be used for continuous improvement and creating a lean environment. UNEX Manufacturing engineers understand that in order to remain competitive in today's environment, businesses must harness this data for better transparency. UNEX helps companies survive in the 21st century by meeting customer expectations and speeding fulfillment. Contact your UNEX Pickologist today.
Posted by: KCupples