Order Fulfillment: Competing with Amazon's One-Day Shipping
Amazon has done it again. When we just got used to two-day shipping, now they have introduced one-day shipping for Prime members. Amazon's new one-day delivery window is putting pressure on other retailers. Now Walmart and others are trying to match Amazon's offering, but at what cost? A recent article in MarketWatch says that trying to match Amazon's one-day shipping could cost Walmart $215 million. Amazon expects to spend $800 million in the second quarter on its one-day shipping promise.
UBS, a Global Wealth analyst, believes that Walmart has enough infrastructure in place to keep the impact of the cost manageable. But what about smaller retailers?
Industry analysts believe that smaller retailers need to get a better handle on their inventory and understand their customers' demand for fast delivery before doing anything to try to match Amazon's offering.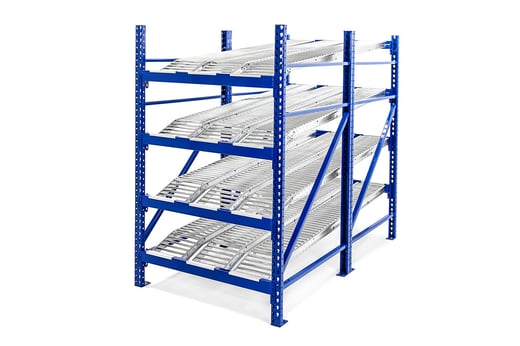 Do customers really want next-day delivery? Some analysts believe that while offering fast deliveries may be important, what is more, important is the knowledge about when the order will be delivered. This requires visibility into supply chain processes, along with tracking deliveries while in transit.
Regardless, retailers need to upgrade their distribution networks and fulfillment operations as more shoppers buy online. Many retailers have started to use their stores as fulfillment centers to fill online orders. The storefronts are closer to the end customer, which cuts down on shipping costs and delivery time.
Related Reading: Great expectations in the retail supply chain
Order picking is still one of the most costly and time-consuming operations, even in mini-fulfillment centers. Speeding order picking processes and improving picking accuracy can keep costs lower and help retailers to keep customers happy.
Retailers are beginning to take advantage of UNEX order picking solutions within their storefront mini-distribution and fulfillment centers. UNEX shelving units and gravity flow racks fit neatly into these areas, providing much-needed storage for extra inventory, but also helping to improve order picking accuracy and speed.
UNEX provides angled pick shelving to accelerate order picking rates. The metal shelves are slanted toward the pick face so that once the item in front is removed, the one behind it slides forward. Pickers don't have to reach into shelving to retrieve the next item.
UNEX gravity flow racks improve picking rates as well. Inventory is replenished from the back of the racks while workers pick from the front uninterrupted. Roller racks speed pick rates and help to condense SKU storage.
Thinking about updating your order picking processes to try to compete with one-day shipping? Contact your UNEX Space Optimization Specialist today.