Order Picking Solutions: Mix & Match to Improve Customer Service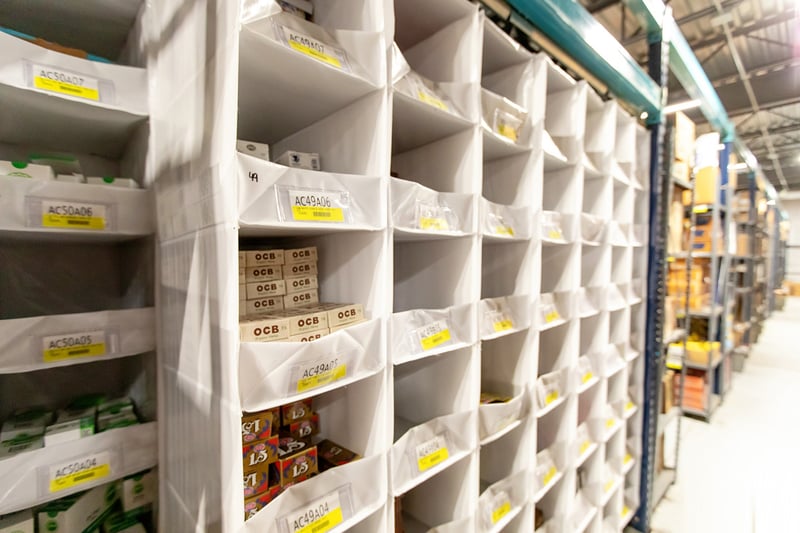 Order picking is one of the main processes within a warehouse – and the most labor intensive. Most warehouses use a variety of order picking solutions within their operation, including carton flow, static storage, and pallet flow. As order picking is one of the most costly activities for a warehouse, supply chain managers today are focusing on improving these processes and lowering costs, while improving customer service levels.
Choosing the best order picking solutions for you depends on any number of requirements such as cost, complexity, ​the number of customer orders, size and number of items, etc. Every business has its own unique requirements and a mixture of order picking solutions may be the best way to fulfill orders.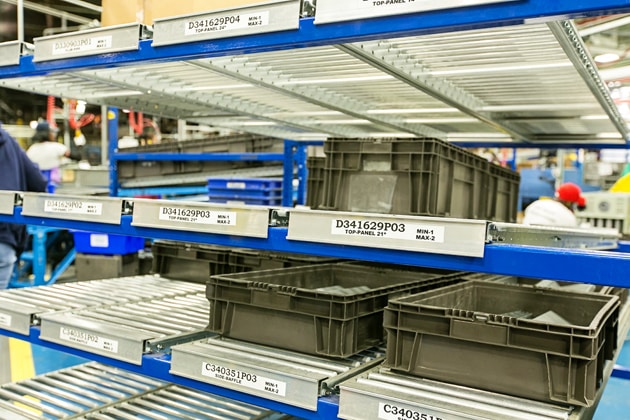 For example, carton flow racks have a high order picking rate of up to 150 picks an hour, but combined with a pick-to-light system that uses lights to show workers what items and how many to pick, you can increase pick rates by three-fold. UNEX Span-Track has over 30 different end-treatments for Span-Track, allowing you to add a pick-to-light bar or an end-treatment that can integrate labels so that pickers can easily distinguish locations and make the right pick every time if using pick-to-voice. UNEX flow racks allow warehouses to store a mix of fast-moving and slow-moving items in the same rack – allowing pickers to quickly pick a variety of items from the same area.
UNEX provides a variety of end styles for Span-Track, like our "pushback" track that sits on top of step beams with stops on the front and rear, making it ideal for applications where product is loaded and picked from the front. High profile ends sit on rack beams and can overhang the structure, allowing tracks to extend past obstructions. High profile knuckle overhangs the structure with an angled front end for increased efficiency. Low profile knuckle track has an optional angled front end for increased efficiency in each picking applications. These solutions are available in both roller and wheel formats, and can speed flow, improve FIFO storage, and allow multi-sized products to be positioned within the same shelf level.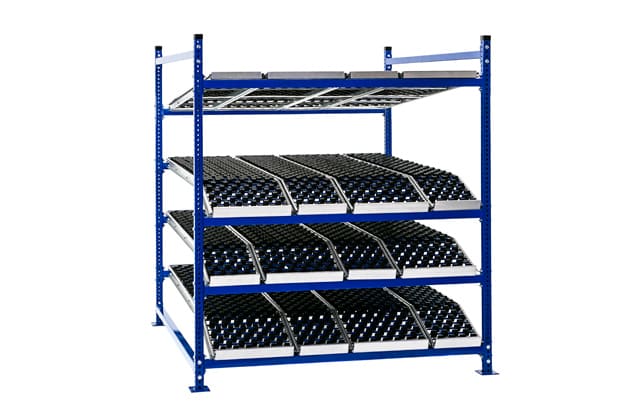 For picking from pallets, UNEX Pallet Tracks allow you to pick from one side as gravity flows the second pallet forward, eliminating the need to travel and speeding the order picking process. This is a great option for really fast-moving SKUs, and provides a more efficient and ergonomic pick than a typical static pallet position.
Regardless of your warehouse environment, UNEX has the order picking solutions for your business. Contact our Pickologists today to customize the best system for your facility!