UNEX Manufacturing, Inc., the trusted industry leader in providing innovative order picking solutions, is hosting Beer Logic while at The ASSEMBLY Show, featuring:
Editor-in-Chief of Assembly Magazine, John Spovieri;
Vice President of Sales and Marketing, Brian C. Neuwirth; and
Chad Pilbeam, marketer, public speaker and beer enthusiast who uses humor and his love for beer to lead attendees to a new and sudsy perspective on how their operations can thrive.
This special event takes place, Wednesday, October 26 from 3:00 PM – 5:00 PM at conference room #8 at The ASSEMBLY Show convention center.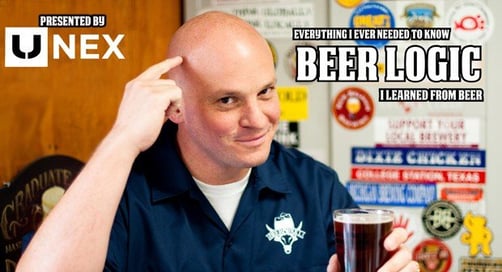 "UNEX solutions help assembly and manufacturing facilities decrease wasteful activities, improve the ergonomics of assembly processes, and drastically improve space utilization and storage on the assembly line," said Brian C. Neuwirth, Vice President of Sales and Marketing at UNEX Manufacturing.

"We want to share our knowledge and experience, along with industry thought leadership in a fun and entertaining way, which is why we are looking forward to meeting new prospects and current customers at the Beer Logic event on October 26th."
With the help of a glass of Revolution Brewing's finest libations, Beer Logic attendees will discover that everything they've ever needed to know about assembly can be learned from beer.
The ASSEMBLY Show takes place in Rosemont, IL at the Donald E. Stephens Convention Center, October 25 – 27, 2016. UNEX Manufacturing will be showcasing their line side assembly and Flow Cell solutions at Booth 1014. These products speed picking operations, consolidate storage on the assembly line and reduce the footprint of line side storage.
The ASSEMBLY Show provides assembly driven content, education and suppliers showcasing new techniques, products and services for the automotive and industrial manufacturing industries.