MHI - The Industry That Makes Supply Chains Work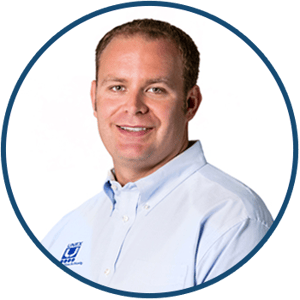 Lakewood, NJ – December 15, 2021 – UNEX Manufacturing, Inc., the trusted industry leader in providing innovative space optimization solutions for the supply chain, announces that company president, Brian C. Neuwirth, has been elected to the Board of Governors for MHI (Material Handling Institute). The Board of Governors serves as the Board of Directors for MHI.
MHI is the nation's largest material handling, logistics, and supply chain association, working to deliver the latest knowledge, vital connections, powerful industry leadership, and the best market access for manufacturing and supply chain professionals.
"I'm honored to take this position on the MHI Board of Governors to help promote this great organization and to continue promoting innovative solutions that transform the supply chain."

– Brian C. Neuwirth, President of UNEX Manufacturing
Brian C. Neuwirth and the others elected will start their term on January 1, 2022.
About MHI
MHI is an international trade association that has represented the material handling, logistics, and supply chain industry since 1945. Members include material handling and logistics equipment and systems manufacturers, integrators, consultants, publishers, and third-party logistics providers.
MHI offers education, standards development, networking, and solution sourcing for members, their customers, and the industry through programming and events. In addition, the association sponsors the ProMat and MODEX exhibitions which showcase the products and services of its member companies and educate manufacturing and supply chain professionals.
About UNEX Manufacturing, Inc.
Founded in 1964, UNEX is the trusted industry leader in engineered space optimization, offering solutions that increase efficiency, maximize warehouse space utilization, and ensure parts and products are ergonomically positioned to improve worker safety and productivity.
UNEX offers a full range of space-saving solutions, including their patented carton flow solution SpanTrack, a full line of gravity conveyor products, and UNEX FlowCell for durable, modular, and portable storage in manufacturing operations. Additionally, UNEX offers SpeedCell, a dynamic high-density storage system ideal for order fulfillment operations.
Using an extensive distribution channel, UNEX ensures local support is available for every customer - no matter the location - striving to exceed customer expectations through continuous improvement, customer service, and empowered employees.
UNEX is an ISO-certified company committed to quality, bringing value to customers in the manufacturing, distribution, logistics, and retail industries. For more information, visit www.unex.com.