SpeedCell Q&A with Staci Deaton from Indoff Inc.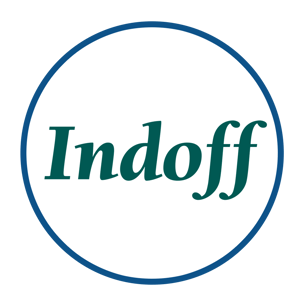 Staci Deaton is a Senior Partner at Indoff Inc., a nationwide distributor of material handling, commercial interiors, business products, promotional products and printing, appliances, and energy solutions. She has a long history in the material handling industry, a wealth of tribal knowledge about the business, and has been selling UNEX solutions to her customers for over 20 years.
Staci, thank you for taking time out of your busy day to answer a few questions for us. Can you share with us how you first learned about SpeedCell?
I learned about SpeedCell at a trade show, and I was selling SpeedCell before UNEX acquired the product.
What drew you to SpeedCell as a solution for your customers?
The typical warehouse or distribution center needs all storage to be effective. My customers need storage solutions for fast movers, slow movers, large items, small items, etc. SpeedCell fits a lot of that criteria. I like working with UNEX, the Product Configurators are easy to use, and when I need engineering support on a project, the UNEX team is always happy to provide a custom solution.

Can you tell us about a project where you've seen success with SpeedCell?
We worked with FedEx in a facility with medical customers. Our medical customers need to keep all of the equipment parts on hand for years and years. They had a lot of slow movers and needed to accommodate rush shipments. FedEx considered acquiring a completely new building because they were out of space. When we introduced SpeedCell as a solution, we saved them from purchasing another building.
What are some of the challenges your customers face that lead you to recommend SpeedCell?
We always advise our customers to maximize their cube, which means utilizing all of their available space. Open space is underutilized space. Any time you see open space in a warehouse, you're not maximizing your cube. I've been in many warehouses where they'll have one tiny box eight times along an 8ft beam with nothing behind. That's an open invitation to provide a creative solution to maximize that cube and condense the storage space with some SpeedCell.

Why do you think your customers ultimately chose SpeedCell?
Because SpeedCell fits their storage application, whether it's reducing the cube, or finding better storage for slow movers.
What type of success have your customers seen with SpeedCell? Or how has SpeedCell positively impacted your customer's operations?
Just taking one bay as an example where you have five beam levels with eight boxes, that would be 40 SKUs, and if you put SpeedCell in that same cubic space, all of a sudden, you have 192 SKUs.
What SpeedCell features are the most beneficial to your customers?
There's no other storage solution like it. There's nothing like SpeedCell. When a customer realizes SpeedCell will work for them, it's the only solution.
Thank you, Staci, for sharing your time with us for this interview about our high-density storage solution SpeedCell. We look forward to working with you in the future!