For the distribution industry, the summer months can pick up to a frenetic pace- between concocting, planning, and executing seasonal promotions, the distribution industry has the potential to pick up steam in the summer. UNEX experiences a similar surge in the summer, but for very different reasons. We owe our amped-up work weeks to two simple words: summer shutdowns.
Summer shutdowns predominantly are specific to the world of manufacturing. Many of our automotive clients have a yearly summer shutdown. The length of the shutdown varies, although typically these shutdowns last one to three weeks. Not every worker in a manufacturing operation gets a few weeks off, though- for the most part, summer shutdowns apply to only those working on the assembly line. So what are these shutdowns all about?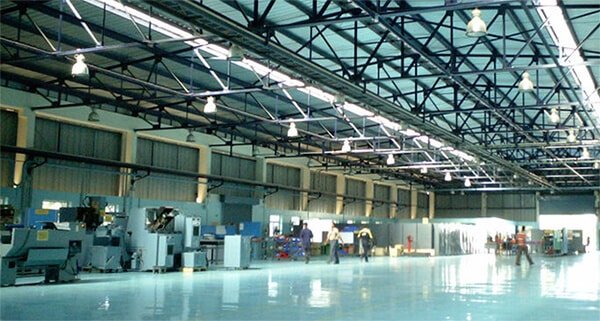 Continuous improvement. I previously wrote a blog entry about a return to "sweat assets" in automotive assembly lines in Japan in lieu of automated processes handled by robots. The theory behind this practice is that better trained workers on the line will help spot inefficiencies and redundant or wasteful practices in the assembly process. This allows management to make incremental changes and adjustments to their processes over the course of the year. Some of these changes require more than just a few hours to implement. Equipment may need to be upgraded or replaced, the building itself may improvement, the production line itself may need improvement or changes- many of these items require shutting down all or portions of an assembly line. Hence, the summer shutdown.
What type of facility requires a summer shutdown? As I mentioned above, shutdowns are quite common in the manufacturing industry, especially among automotive plants. However, if your facility relies on a humming production line, chances are a summer shutdown is (or ought to be) on your list of things to do this summer. Typically, the summer shutdown is used by operations that rely on two or more shifts to reach their goals- smaller, one-shift facilities can usually implement the changes needed with overnight work over the course of a few weeks.
How will you be spending your summer shutdown? If it falls upon your shoulders to increase productivity and reduce errors on the line, there's a good chance you can use a little assistance. UNEX has been providing solutions for manufacturing industries for over 50 years, helping facilities exceed their goals. Contact a UNEX pickologist today to see if our solutions can make your summer shutdown a success.