UNEX Manufacturing is showcasing their patented Span-Track solution at the International Warehouse Logistics Association (IWLA) 2019 Conference in Booth #404. The Expo takes place March 10 – 12, 2019 at the Westin Savannah Harbor Golf Resort & Spa in Savannah, GA.
Warehouse logistics, owners, executives, and decision makers will have a chance to learn how UNEX order picking, storage and material handling solutions improve space utilization, efficiencies and productivity in warehouses and distribution centers.
UNEX Span-Track is the leader in order picking solutions. Span-Track carton flow rollers provide the industry's most efficient, reliable and durable carton flow solution for full case and split case (each) order picking. Our patented designs easily drop into your existing structures and create the ultimate carton flow rack roller system, keeping product at the pick point for the worker.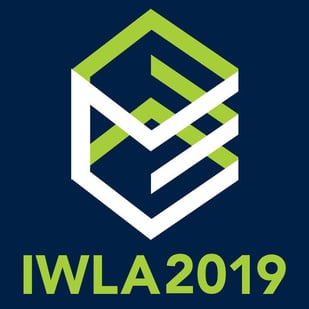 Span-Track is unique because the carton flow rollers provide the most surface contact so weight is distributed evenly, eliminating hang-ups and carton damage. Span-Track can withstand low temperatures so it is ideal for freezers and coolers. It helps to increase throughput up to 150% when compared to order picking from pallets.
At IWLA Convention & Expo, attendees also have the chance to attend education sessions focused on hot industry topics. Presentations cover all facets of quality, innovative and responsible warehousing. Networking events and socials give peers a chance to connect and share best practices.
Stop by the UNEX Booth #404 to see how we can maximize the space in your warehouse and improve visibility to SKUs of all sizes and shapes, speeding your order picking processes.