Material handling needs, technologies, and best practices are evolving rapidly-moving far beyond distribution centers and warehouses, fa
ctories, and retail backrooms into temporary stores and even pop-up warehouses.
This past year, as a result of booming e-commerce order fulfillment demands, everything from increased automation and warehouse labor shortages to changing customer preferences, and shipping expectations impacted material handling efforts. These pressures have forced companies to continue to adjust their warehouse, distribution center, and in-store fulfillment and materials handling strategies, as retailers picked, packed, and shipped thousands of online orders.
Here are 10 Trends in the Material Handling Industry: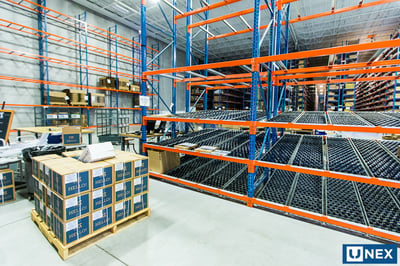 1. On the product returns front, more companies are rushing to put the right technology and business processes in place to deal with different kinds of returns (notably goods that can be returned to inventory and resold).
2. Companies' increasing need to ensure more-precise e-commerce fulfillment and proximity to customers for better fulfillment times and opting to move their warehouses to more urban settings or opening smaller warehouses.
3. Urban fulfillment solutions now include retail outlets with no walk-in customer traffic, where order pickers use multi-bin carts and tablets to navigate the store while filling orders. Meanwhile, multi-tenant fulfillment centers give retailers e-commerce fulfillment options and capacity in urban markets with low vacancy rates and offer space flexibility, market proximity, and variable cost operations. Likewise, companies are employing pop-up stores in empty malls or unused warehouses to maintain service quality during peak or holiday seasons, enabling next-day delivery, availability, and the flexibility of a scalable workforce.
4. Whether addressing e-commerce, routine, or more-seasonal demands, many companies are re-engineering all or part of their warehouse space--from floor to ceiling—for space savings and optimized product flow. Careful space analysis enables the choice of optimal storage and flow tools, from workstations to customizable storage and carton flow racks and even packaging, to optimize pick methods, receiving, put-away, replenishment, inventory management, and packing and shipping. For many firms, dynamic, high-density storage solutions are proving the best option for increasing storage density and reducing travel and improved picker productivity. Some businesses with high-volume shipments are opting for cost-effective cross-docking facilities or adjusting their packaging to replace dead air space with right-sized containers.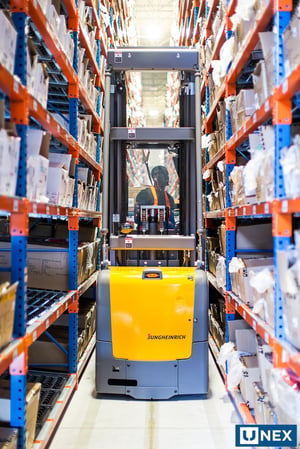 5. Distributors are continuing to set up proper slotting to solve the ongoing problem of SKU proliferation, so items are stored in the right location for the fastest pick and even improved storage density.
6. As equipment increasingly adds sensors to monitor and measure temperature, vibration, light, and other information, companies are digging into the massive volume of "actionable data" created in the warehouse. With these data-based insights in hand, managers can make more informed decisions about inventory turnover and staging.
7. According to a Deloitte study, manufacturing companies continue to struggle with employee engagement. But there are many tools to boost engagement, from printed company newsletters to companywide emails and text messages to all-hands meetings and innovative mobile app technology that can improve the effectiveness of internal communication and help employees feel more involved. Meanwhile, during 2019, some retailers opted to train or re-deploy existing in-store employees to maximize their e-commerce order fulfillment success.
8. The industry is moving toward equipment and designs that provide better materials handling within distribution/fulfillment centers, like new picking solutions, robotics warehouse execution systems (WES), and warehouse management systems (WMS) that are more varied and customizable.
9. Networks continue to use machine learning to sense and adapt. For example, adding more algorithms to a WMS enables a system to shift a picking process mid-stream or interject last-minute orders and intelligent waving/batch picking.
10. Cloud computing continues to change the way companies purchase software, from on-premise license purchases to subscription fees. Shippers who are automating, or investing in robotics, self-guided vehicles, and other technology are working with vendors to come up with creative financing options—including a "pay-per-sip" software usage model.
Download our FREE Guide to Optimizing Warehouse Space Utilization!
UNEX specializes in engineered space optimization. We several industries, including distribution, logistics, retail, and manufacturing. Download our new Guide to Optimizing Warehouse Space Utilization. To learn more about how UNEX can help your business increase efficiency and optimize storage space within your operation, click here to contact us or call us at 800-334-8639