American manufacturing growth rates slowed somewhat in April 2017, but don't count the US out yet when it comes to strength in the manufacturing sector. The Institute for Supply Chain Management reported a dip in its manufacturing index – to 54.8% in April – but that's from a three-year high of 57.2% in March, and just slightly less than the 56.5% forecasted by economists. According to MarketWatch, "readings over 50% indicate more companies are expanding instead of shrinking."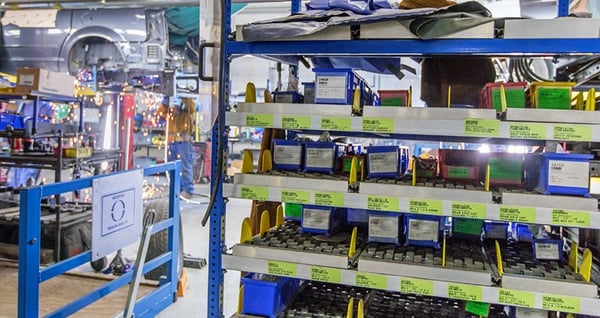 So what's driving this long-overdue growth in US manufacturing? Here are five factors that experts say are providing the impetus:
Near-sourcing: Sourcing materials locally reduces uncertainty and exposure in the supply chain, and locating manufacturing and production in proximity to the end market reduces costs and lead times, improves agility, lessens the risk of product knockoffs, and assures greater quality and accountability.
Technology: Domestic manufacturers lead the way in investments in technology and training and it shows in productivity gains. Advances in automation, robotics, data collection and reporting tools, green manufacturing processes, lean manufacturing practices, and even 3D printing and prototyping materials are all enhancing productivity and reducing waste.
Economy: The US economy continues its steady recovery from the Great Recession, and improvements in the global economy are taking the pressure off the dollar, which improves capital vs. labor costs. The US is experiencing what Kimberly Amadeo, president of WorldMoneyWatch.com, calls "a Goldilocks economy," with ideal rates of GDP growth, unemployment rates, and inflation/deflation.
Energy: Oil and gas prices are lower in the US than in virtually any other developed country, which lowers the costs of manufacturing, transportation, food and raw materials5.
Consumer base: The US consumer market is huge and, compared to the rest of the world, affluent. According to the most recent Bureau of Economic Analysis estimates, released in March, "Personal income increased $57.7 billion (0.4 percent) in February…, disposable personal income (DPI) increased $44.6 billion (0.3 percent) and personal consumption expenditures (PCE) increased $7.4 billion (0.1 percent).
This confluence of factors means American suppliers must be prepared to deliver parts and products to manufacturers with speed, accuracy, and efficiency- especially as unpredictable risks to supply chains increase, and more American manufacturers move to just-in-time models. That's where we come in. UNEX has decades of experience supplying solutions to industrial distributors who keep American manufacturing companies stocked and ready to meet the demands of their consumer base. Our solutions can maximize inventory turnover to keep industrial distributors' profits flowing. When those parts and products reach manufacturers, solutions like Flow Cell keep them stored efficiently on the line to keep manufacturers humming along.
Posted by: KCupples