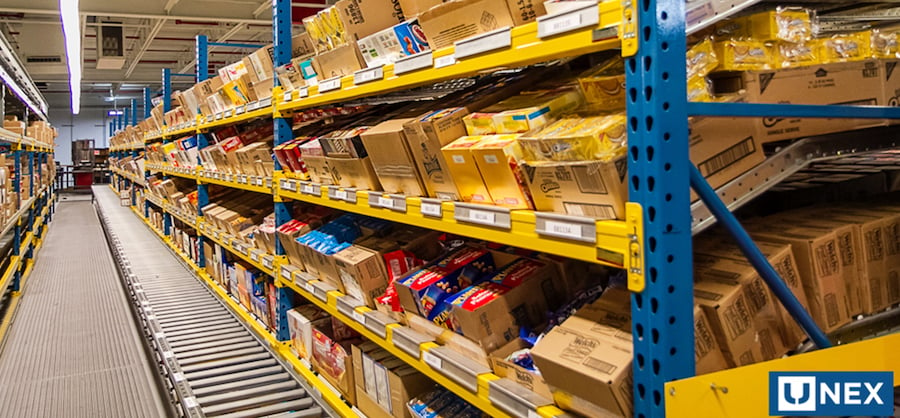 Many industries live or die by expiration or obsolescence dates. These dates can vary extensively, depending on whether the products are food and beverages, automotive or manufacturing parts, retail goods, or pharmaceuticals. But without a decent first-in, first-out (FIFO) strategy for distribution and material handling, companies in the food and beverage industry are prone to suffering both product spoilage and obsolescence. Similarly, pharmaceutical and electronics can be highly sensitive to product spoilage or obsolescence, due to their time-sensitive warranties (electronics), or temperature and time sensitivity (pharmaceuticals). These products are all candidates for a FIFO and FEFO inventory control strategies to ensure products are shipped and used by expiration or obsolescence dates.
Implementing FIFO allows businesses to streamline processes, limit material handling, maximize warehouse space, and even reduce carrying costs.
FIFO works with both random-access inventory (access to any part at any time) and sequential-access inventory (access to a part in a queue after removal of the part in front). The strategies below can help you while you're on your way to implementing an effective FIFO strategy: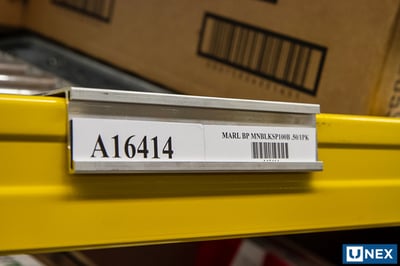 Labels
Organization is the key to FIFO, beginning with a SKU and/or use-by, expiration, or received on date labels. Labeling is a critical step in the FIFO process. Labels make your inventory trackable and increase visibility, your operators will quickly be able to identify misplaced and out of date items.
Learn More : FIFO vs. FEFO - What's the Difference?

Carton Flow
Using gravity carton flow rack automatically ensures proper FIFO rotation. With a carton flow rack, the oldest products are picked from the front as newer products roll forward — with fresh items stocked from the rear. Overall efficiency is enhanced because restocking and picking can occur at the same time. Carton flow keeps products organized, within reach, and fully visible. This increased visibility makes inventory easy to monitor and control.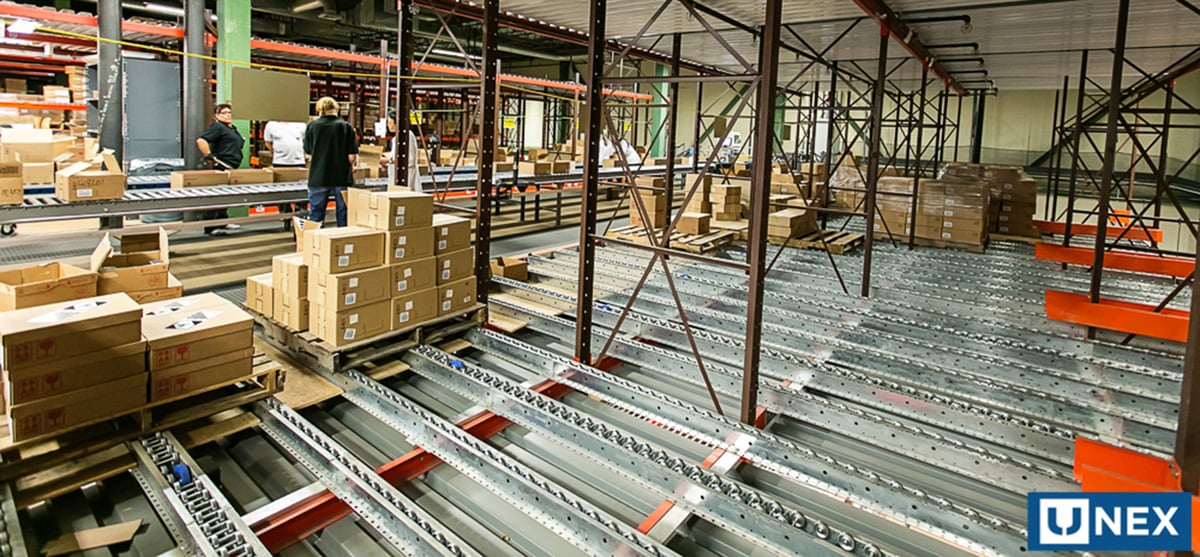 Pallet Storage
For healthy FIFO pallet rotation, use a gravity track or roller system. The wheeled rails or tracks allow the pallets to tilt downward, moving the pallets from the loading side to the unloading side. In this way, your oldest pallet is always the first pallet removed. The pallet tracks can be mounted to the floor or supported by pallet rack beams. Gravity pallet systems increase storage density, minimize stock handling, and maximize warehouse space.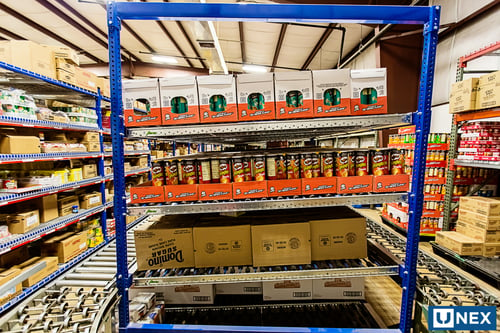 Gravity Flow Racks
Standalone structures like gravity flow racks create high-density FIFO storage. Inventory replenishment happens from the back, guaranteeing stock rotation without interrupting the pick line in the front. Gravity flow racks also improve visibility, free up warehouse space for additional SKUs, improve access and sightlines, and reduce worker strain. Gravity flow racks are denser than traditional pallet rack storage, which translates to an 80% reduction in travel time for pickers. Gravity flow racks are ideal for distribution, manufacturing, and retail environments that need carton flow but don't need to store pallets above the rack.
Build a FIFO solution for your operation in minutes with our Free SpanTrack Configurator!

UNEX specializes in engineered space optimization for FIFO operations, serving several industries, including distribution, logistics, retail, and manufacturing. Download our new Guide to Optimizing Warehouse Space Utilization. To learn more about how UNEX can help your business increase efficiency and optimize storage space within your operation, click here to contact us or call us at 800-334-8639