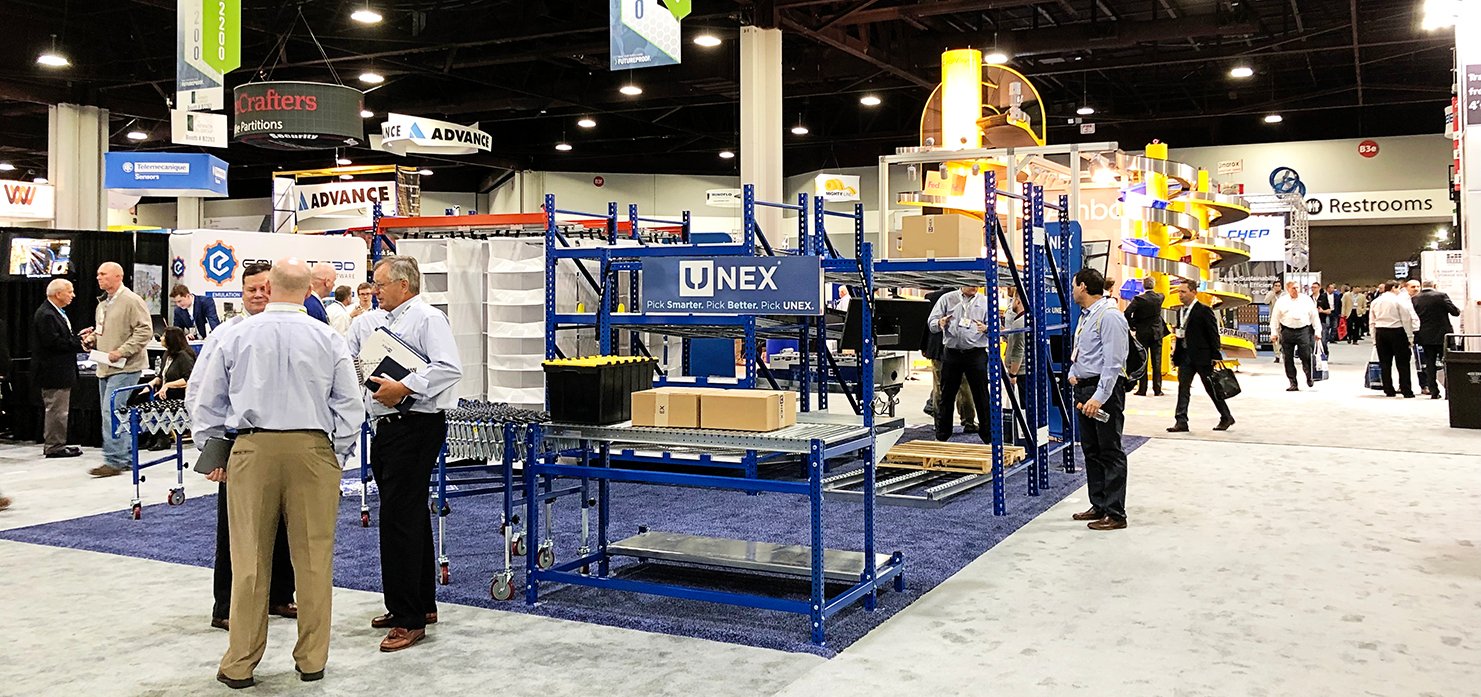 The fifth annual MODEX is March 9-12 in Atlanta, Georgia, at the Georgia World Congress Center. This year will be one for the record books!
For those who haven't been to MODEX, the show can be daunting. MODEX exhibitors represent all segments of material handling, logistics, transportation, and supply chain industries. With more than 950 exhibitors and 35,000 attendees, a vast exhibition floor, and more than 150 educational conferences and keynotes, going into the show with a plan is an absolute necessity to get the most out of the four-day event. Step one visit UNEX in Booth #7854! And we've compiled a list of five additional things you should do to get the most out of your MODEX 2020 experience.
1. Have a Plan
Preparation is critical to get the most out of your show experience, especially when you're visiting a trade show of this magnitude. The interactive MODEX Floor Plan map will help you compile a list of companies to connect with and booths to visit. The MODEX show floor is enormous, 370,000 net square feet, don't spend your precious time wandering around aimlessly. Planning your route will save you valuable time during the show.
2. Schedule Meetings in Advance
While you're mapping out your plan for the show, schedule a few meetings. Schedule a meeting with UNEX! We'll give you a one on one tour of our Booth #7854. During the tour you can try our online configurator and build a solution to help you optimize space in your facility. There are quite a few other places on the show floor to have lunch and meetings, one of them being the MODEX Bistro, a catered lunch where exhibitors have reserved meeting tables.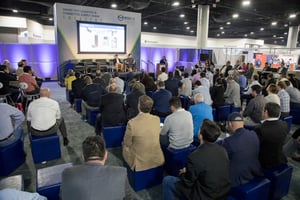 3. Learn Something New
With more than 950 exhibitors, you could easily spend the entire four days roaming the show floor visiting every booth. Don't cheat yourself out of attending some of the more than 150 educational on-floor seminars, presentations, and discussions. Consult the list of educational seminars and keynotes, and block out time to attend the most helpful for your business.
4. Make a Connection
Our entire industry is in one place for four days; this is a premier opportunity to expand your network. Bring plenty of business cards. The show itself encourages loads of networking, and there are additional events specifically designed to help you make connections. These include industry night hosted by Hasan Minhaj, we're co-sponsoring the MHEDA Networking Event, and countless others.
Schedule a 1-on-1 Booth Tour with UNEX.
5. Be Comfortable
MODEX is a massive show with a wealth of things to do, see, and learn. You'll be crushing your 10,000 step goal, just by walking to and from your hotel. Do yourself a favor pack comfortable, supportive shoes, your feet and back will appreciate your effort. Keep extra padding in your bag, in case of a blister. Not only will you be walking quite a bit, but you'll also be interacting with countless people at the show, always pack a snack like a small bag of trail mix, or a protein bar to help keep your energy up.
Get the most out of MODEX 2020 by planning, reserving your spot at events you don't want to miss, keeping yourself comfortable, and stopping by Booth #7854.
Learn how UNEX can help save you time and money by optimizing the existing space in your facility.
We will see you at MODEX!