Joseph Whittington is a Roller Machine Operator in the Assembly Department of our manufacturing facility. Joe has worked at UNEX for 22 years.
Joe runs one of our proprietary roller machines. The machine assembles rollers from cut tubes, axles, and bearings for our SpanTrack carton flow tracks. Joe was born in Guyana, South America. He went to Linden High School and then on to Linden Technical College. Joe is a married father of two and grandfather of two.
Joe, thank you so much for taking time out of your busy day to be interviewed. What is a typical workday like for you at UNEX?

A typical workday is starting at 8 am after getting my job request from my supervisor. I punch into the computer and start making the requested number of rollers on my machines. At the end of the day, I hand the completed paperwork to my supervisor.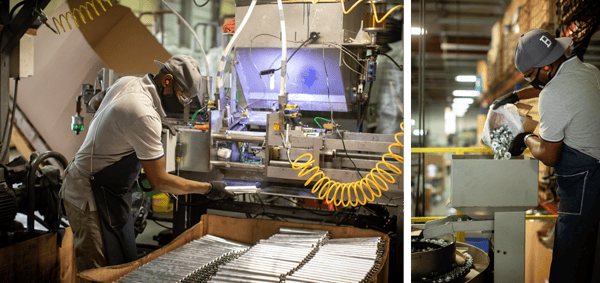 Do you have a favorite UNEX memory? Can you share it with us?

My favorite UNEX memory is when we all attended the UNEX Christmas party and just to see the smiles on everyone's faces.

During this time, everyone is searching for little things that bring them joy...What is something that brings you joy? Or what helps you to keep you smiling?

I try to be as positive as possible and not let things get to me or ruin my day.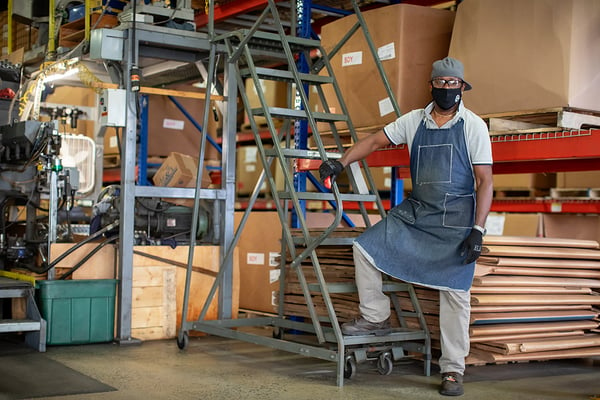 Thanks for your candid answers to some serious questions, now let's get to the fun stuff. What is your spirit animal?

Lion.

How do you spend your free time?

My free time is spent doing stuff around the house or watching soccer on TV.

What would your coworkers (or anyone!) be surprised to know about you?

They would be surprised to know I represented my country in soccer.

What is your favorite meal?

My favorite meal is curry chicken with white rice.

And finally, everyone is looking forward to traveling again once the pandemic is over, where will you travel first?

My dream vacation, once the pandemic is over, is back to my home country Guyana.
Joe, thanks again for being open to our interview! We hope you'll be traveling to Guyana soon!
UNEX specializes in designing high-quality, engineered space-saving solutions, serving several industries, including fulfillment, logistics, retail,

and manufacturing. To learn more about how UNEX can help your business increase efficiency and optimize storage space within your operation,

click

here to contact us or call us at

800-334-8639

.