Ask the Space Wizard: How Does FlowCell Compare to Other Flow Racks?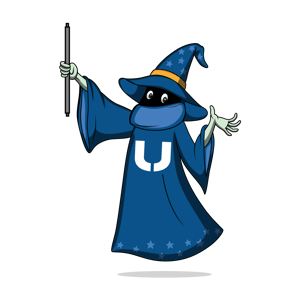 FlowCell is a versatile solution that can be configured for a wide array of processes in fulfillment, manufacturing, logistics, and other industries. Unlike many other flow racks on the market, FlowCell brings to the table many unique benefits over other solutions like pipe and joint or aluminum extrusions, saving you time, money, and headaches. So, how does FlowCell compare to other flow racks?
Here are 5 reasons why FlowCell is the flow rack of choice for companies across the supply chain.
1: FlowCell is Easy to Assemble
FlowCell is unique in the flow rack space in that it requires no measuring or cutting on your end. No cutting means no need to order extra material and never being left hanging for a replacement if a piece is cut too short. Depending on your configuration, a typical FlowCell takes about 30 minutes to an hour to install and is constructed using simple tools and hardware.

2: FlowCell is Heavy Duty and Durable
Our flow racks outclass pipe and joint alternatives when it comes to capacity and potential for damage. All FlowCell posts are rated with a capacity of 10,000 pounds, and mobile units can carry up to 3,000 pounds. Posts and beams are constructed from heavy gauge steel and are far more durable than pipe and joint systems.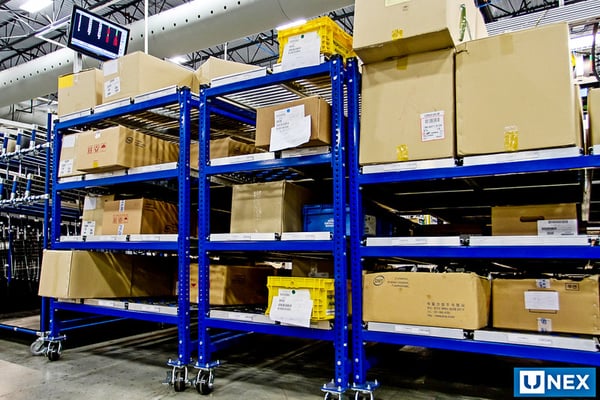 3: FlowCell is Hyper-Customizable
FlowCell is the exact opposite of an off-the-shelf flow rack solution. We manufacture our posts and beams to the inch based on your exact specifications. This prevents you from purchasing parts you don't really need and allows you to create a system that can grow alongside your business. FlowCells can also be outfitted with a variety of accessories designed to optimize your flow. You can even select your own powder-coated gloss finish for the posts and beams.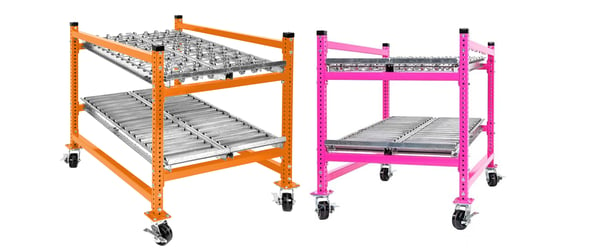 4: FlowCell is Equipped with the World's Best Carton Flow
FlowCell flow racks utilize SpanTrack roller lanes or SpanTrack wheel beds for optimal product and part flow. SpanTrack is available in light, medium, and heavy-duty capacities, and can be equipped with accessories to optimize for your specific needs. It offers maximum contact with your parts or products' surfaces, keeps your processes free of snags and hang-ups, and is backed by a seven-year warranty.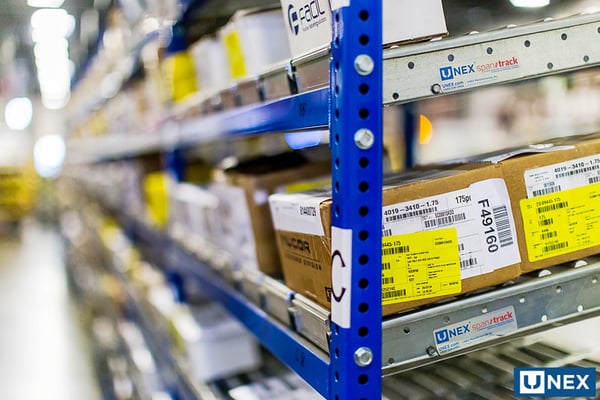 5: Top Companies Choose FlowCell
Some of the world's most successful manufacturers, assembly plants, and fulfillment operations rely on UNEX FlowCell flow racks to optimize their processes. For example, HelloFresh uses FlowCell for picking, packing, assembling, and shipping their popular meal kits to homes across the US. Companies like BraunAbility and Daimler use FlowCell flow racks and workstations to optimize lineside storage and to improve efficiency in pick and sub-assembly areas.
In fact, FlowCell is used in 13 of the 16 plants (and counting) that are named Assembly Plant of the Year by Assembly Magazine.
Ready to Get Started? Try our FREE FlowCell Configurator!
If you're looking for a versatile flow rack that will increase space utilization and boost productivity, you can start building your own designs for free with our FlowCell Configurator! You can create an entirely unique flow rack from scratch, or choose from a pre-configured option that matches your use case. If you need assistance or insight, you can contact our space optimization specialists to get started building your engineered-to-order flow racks.
Want to learn more about how UNEX solutions like FlowCell can benefit your operation? Check out our FAQ page or contact our space optimization specialists with any questions you may have.