How to Optimize Your Warehouse Space on a Budget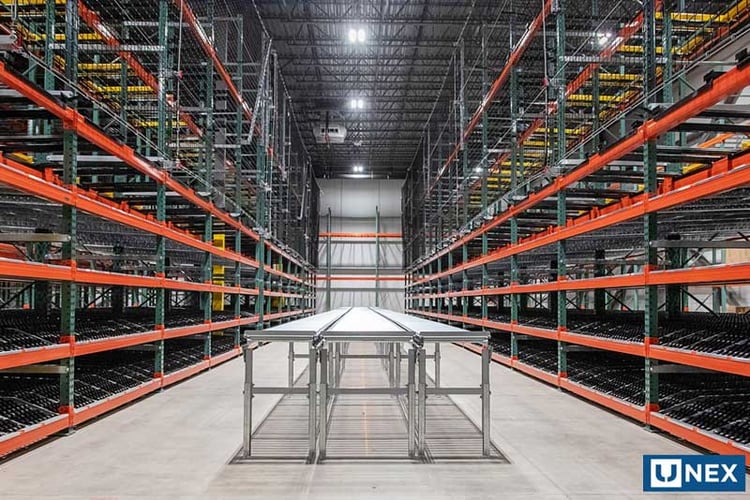 If you're running out of warehouse space and looking to increase efficiency in your facility but you have little or no budget, don't worry - there are still things you can do to make a difference in operational efficiency! You don't have to make a huge investment to begin optimizing your warehouse space. It can start with a few organizational tools and procedures to enhance your operation, shaping it into a thriving space that maximizes time and resources.
Discover 3 Free Tips to Save on Warehouse Space
1: Tidy Up
Never underestimate the value of a tidy workspace. Warehouse managers and personnel can take cues from the 5S Lean manufacturing process to keep workspaces organized and efficient. 5s stands for Sort, Set in Order, Shine, Standardize, and Sustain. The gist is this – wasted space equals wasted time and lost inventory.
Keep your warehouse clean and tidy by creating a place for everything and putting everything in its place! Clearly organize and label SKUs. Throw out extra boxes and trash lying around. We'll say it again: dispose of all trash, especially at the ends of aisles which tend to become a dumping ground for excess materials in the warehouse.
Related Reading: How to Optimize Warehouse Space at the End of Aisles
If you're running an order picking operation where cutting the tops of boxes is required for easier access to each picks, be neat about this. Be sure you create processes for trash and empty box/box top removal to keep your space clean and functional.
Maintaining cleanliness and order can go a long way in reducing the overall footprint of your warehouse. When SKU storage is organized and everything has a place, you will uncover more space that may have been previously cluttered by trash or disorganized inventory.
2: Reduce, Reuse, and Reslot your SKUs!
Work to reduce obsolete SKUs and eliminate excess inventory. This is easier said than done; especially during times of uncertainty across the supply chain. However, limiting the number of SKUs stored to just what you need and no more can open up a ton of space.
Have your slow-movers become non-movers? It's time to discount old and excess stock to make way for new. It's sometimes hard to come to terms with this, but taking steps to eliminate these SKUs from your storage area will help free up space for new products and products that sell better/more frequently.
Last but not least, analyze your facility flow, determine the velocity of your SKUs and decide where SKUs should be stored to optimize space and speed. Check out our Guide to Understanding Throughput for Fulfillment for a detailed how-to on this. This is a completely free activity that should be done in your facility regularly. To ensure you are always maximizing your space, slot SKUs according to throughput. Throughput changes over time, so consistently re-evaluating your SKU storage is the key to maintaining an efficient operation year-round.
3: Use Free Resources to Guide You
There are many free resources out there that provide tips and tricks for maximizing space in your warehouse. Take our Guide to Warehouse Space Utilization for example. In this expert-backed FREE resource, you will find proven methods for increasing space utilization in any warehouse. Whether you're running a retail backroom, a distribution center, an omnichannel fulfillment operation, or a manufacturing warehouse, this guide has a solution for you. Inside, you will find 10 easy steps to help you better utilize space in your facility. Download the guide today!
Let UNEX Help You Save Warehouse Space
We hope these 3 simple steps can help you carve out some much-needed space within your facility without spending a dime. But when you're ready to take your space optimization efforts to the next level, you may want to consider upgrading your existing warehouse storage equipment. Dynamic storage solutions like SpanTrack carton flow and SpeedCell dynamic high-density shelving can dramatically increase vertical space and storage density in your facility.
Until then, the space optimization experts at UNEX are happy to help you solve your space-saving challenges; large or small. If you have questions about creating more space in your facility or want to learn more space optimization techniques, contact us today!