How to Prevent Retail Out-of-Stocks During the 2022 Holiday Season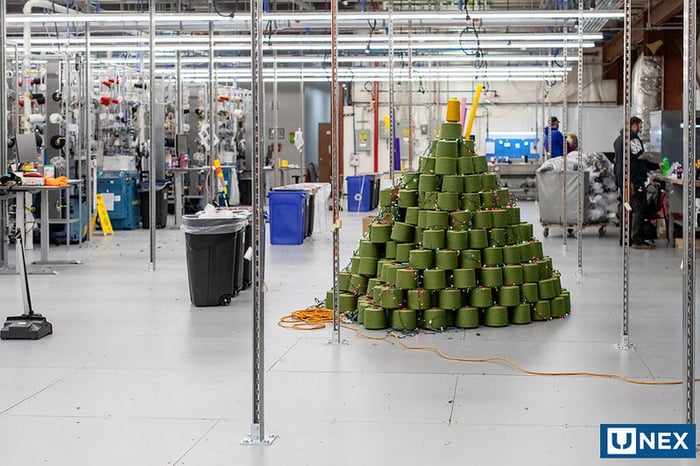 Q4 and the holiday season have always represented a crucial "crunch time" for retail businesses. Maintaining optimal inventory levels is often one of the most impactful and challenging tasks retailers face during the holiday season. Organizations that miss the mark will lose revenue, suffer negative reviews from disappointed customers, and face costly cancellations.
In this article, we'll take a look at the three most common reasons retailers run into out-of-stocks during the holiday season, discuss how out-of-stocks impact your business, and provide three crucial tips for preventing stock-outs during Q4 of 2022.
3 Reasons Out-of-Stocks Always Seem to Pop Up Around the Holidays
Stock-outs always seem to strike at the most inopportune moments. But by avoiding a few common missteps, retailers can better position themselves to avoid costly holiday out-of-stocks and capitalize on the wave of annual holiday consumer spending.
The three most common issues that lead to holiday out-of-stocks are:
Poor stock monitoring and replenishment
Inaccurate demand forecasting
And supply chain issues
Let's dive deeper into each of these issues so your organization can avoid falling victim to these common pitfalls.
1: Poor Stock Monitoring and Replenishment Practices
Poor stock monitoring and replenishment practices can harm a retailer's revenue at any time of the year. But it can be especially disastrous to your bottom line and reputation when holiday shoppers eagerly fill their carts with gifts for friends and family, only to receive the dreaded "out-of-stock" message at check-out.
The unpredictable nature of holiday demand cycles makes strict adherence to stock monitoring and routine replenishment practices non-negotiable for retailers that want to maximize their holiday season success. Experts say getting a handle on stock monitoring, and replenishment could eliminate as much as 70-90% of retailer stock-outs.
2: Inaccurate Demand Forecasting
Accurate demand forecasting should be the bedrock of your holiday season inventory strategy. Sadly, many retailers rely on inaccurate data analysis that leaves them unprepared for demand shocks that eat through their standard inventory levels, leaving their customers empty-handed and turning toward their competitors.
Meticulously tracking historical and real-time sales data is essential for retailers that want to grow their businesses during the 2022 holiday season. Failing to notice emerging trends early enough can leave little room for late-stage adjustments, making avoiding painful out-of-stocks nearly impossible.
3: Supply Chain Issues
The hardest pill many retailers will have to swallow this holiday season is that some out-of-stocks may occur due to no fault of their own.
Manufacturing delays, shipping disruptions, and unexpected international events like Russia's invasion of Ukraine (which heavily impacted international rail logistics) can all impact your organization's ability to restock popular items.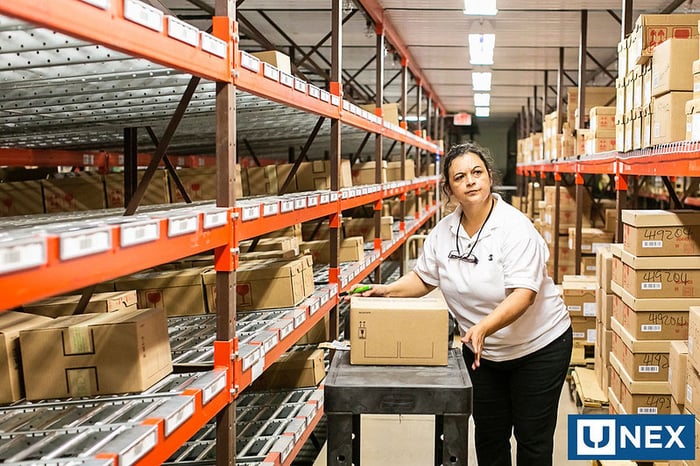 3 Key Tips for Preventing Holiday Out-of-Stocks
American shoppers are projected to spend more than $1.3 trillion this holiday season. Ensure your organization wins its fair share and finishes 2022 on a high note by taking proactive steps to avoid needless out-of-stocks.
Here are three essential steps to stock-out-proof your inventory before the holiday orders reach full steam.
1: Forecast Seasonal Swings with Historical Data
As we discussed above, demand forecasting, or analyzing historical sales and logistical data to guide 2022's inventory levels, is one of the most important strategies any organization can leverage to avoid out-of-stock during the holiday season.

Demand forecasting's advanced predictive analysis supports more accurate stocking, reducing the likelihood of over or under-stocking items heading into the holiday season. Investing in accurate demand forecasting can pay dividends by helping your organization optimize inventory, capture sales, grow your market share, and keep your customer base engaged, happy, and growing headed into the New Year.
2: Anticipate Supply Chain Disruptions
"Expect the unexpected" can be frustrating to hear - especially after the tumultuous years caused by the COVID pandemic - but it's crucial advice nonetheless.
Unfortunately, every level of the supply chain, from last-mile OTR drivers to international shipping powerhouses, continues to face systemic and structural roadblocks that impact the consistency and reliability of their services. Experts say these roadblocks to reliability will persist into 2023, so companies that want to capitalize on the holiday season must anticipate and accommodate these potential disruptions.
Retailers can get ahead of the curve (and gain a leg-up on their competitors) by investing in safety stock and leveraging historical sales data to ensure their inventory orders leading up to the holiday season leave their warehouses well-prepared for influxes of demand.
3: Maximize Safety Stock with Dynamic Storage
Safety stock, also known as Periodic Automatic Replenishment levels (PAR), is the minimum amount of inventory your organization requires to be on hand at any given time.
Expanding this extra inventory during the holiday season can provide an invaluable buffer and last line of defense against out-of-stocks that would harm your organization's reputation and revenue. However, carrying safety stock requires retailers to overcome another pervasive issue in their industry - limited warehousing space.
So what's the solution to this all-too-common retail woe? Modern dynamic storage systems.
The best dynamic storage solutions, like UNEX SpeedCell high-density storage, SpanTrack carton flow, and FlowCell flow racks exponentially increase retailers' inventory capacity and fulfillment efficiency. UNEX's flexible and durable systems empower organizations to effortlessly expand and maximize their inventory space, all within their current storage footprints.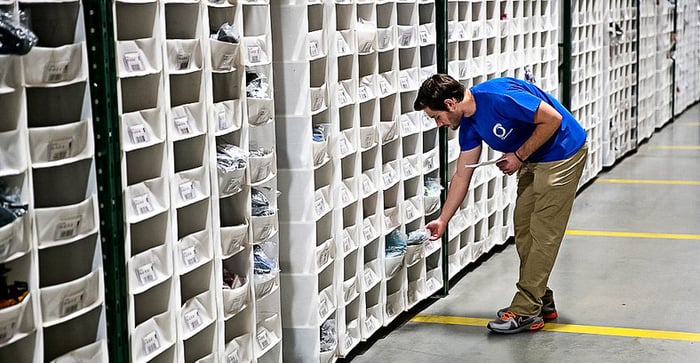 Related Reading: Retail Storage Solutions
Maximize Holiday Sales with Modern Storage Solutions
Don't lose essential revenue, invaluable goodwill from customers, or hard-earned market share to your competitors due to entirely avoidable out-of-stocks. Modernizing your warehouse storage solutions positions your organization to make the most of the coming holiday season.
UNEX dynamic storage solutions allow organizations to significantly expand the efficiency and capacity of their inventories without requiring extensive modifications to the established footprints of their warehouses.
Our easy-to-implement storage enhancements support smoother, more streamlined, and more efficient warehousing operations, making maintaining a healthy safety stock during the 2022 holiday season as effortless as it is profitable.
Contact one of our Space Optimization Experts today to learn more about how UNEX's revolutionary storage solutions are solving retail's most pervasive problems.