If you're anything like me, you like to maximize the amount of tools in your marketing arsenal without putting a major dent in your budget. You also don't want to spend time and money on figuring out how to get the most out of those tools. This is especially important for internet marketing, specifically in the material handling and logistics industry. While UNEX is willing to try new ideas and take risks, we exist in an industry that still favors traditional marketing methods to reach prospective customers. It becomes extremely important to increase the effects of social media marketing without increasing the costs of said efforts. I've found two tools that allow me to increase the effectiveness of our marketing efforts without eating up much-if any at all- of our marketing budget.
1. Hootsuite
I'm not breaking any new ground here by telling you how great Hootsuite is. Personally, I was on the fence about it for a long time myself- the interface felt clumsy and foreign, and the robotic nature of posts that can result from a poorly executed marketing strategy were enough to keep me from using it. Eventually, I had to give it a shot.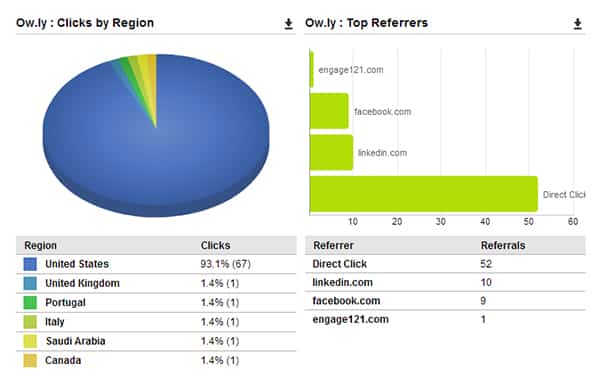 After spending a few hours playing with Hootsuite, I fell in love. Sure, you run the risk of sounding like a robot (if you're not getting creative), but the advantages of scheduled posts and the ability to simultaneously post to multiple social networks makes managing our social platforms a breeze. Hootsuite allows me to post exactly when the largest audience possible is online and active (we'll discuss this a bit more in item 2), even when I'm away from my desk working on other projects. Hootsuite also provides useful analytics, such as click summaries of your posted links and keyword tracking. I can see where our links are resulting in the most clicks, and make adjustments based on this information. I can also track discussions of industry-related terms, allowing me to jump into the conversation with keywords that will greatly enhance our visibility on social platforms.
While you can subscribe to Hootsuite, they offer a free version that allows you to accomplish what I've described above, along with other great features.
2. Followerwonk
Followerwonk is an analytics platform specifically designed for Twitter. Again, you have the option of subscribing, but the three free tools they offer are excellent and have been very useful when creating content that is going to engage our followers and earn us the sacred retweets that we all strive for on Twitter.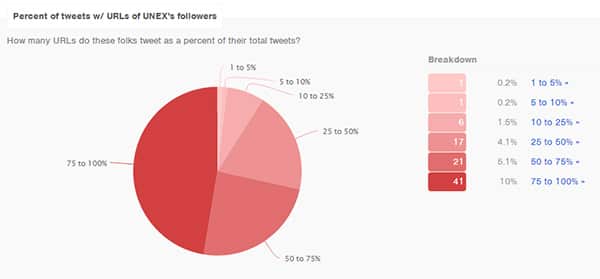 First, you can search Twitter bios for specific terms. Looking to reach more supply chain managers? Run a search for bios containing "supply chain," "SCM," et cetera. This is extremely valuable, as Twitter is a closed data system- you can't run a Google search to accomplish the same task. You can also compare Twitter users, allowing you to stack yourself against your competition to gauge the effectiveness of your social media efforts, as well as the efforts of your rival. Finally, and most importantly, Followerwonk offers follower analysis. This allows you to view the geographic location of your followers, the levels of their activity on Twitter, and the behaviors of your followers- for example, you can see what percentage of your followers' tweets are retweets, what percentage of their tweets contain URLs, and the Holy Grail of behavioral information- what hours they are most active on Twitter. This allows you to tailor your posts in a way that guarantees maximum exposure. These factors help us increase the reach and effectiveness of our digital marketing strategy.