Upgraded Keg Flow: The Ideal Keg Storage Solution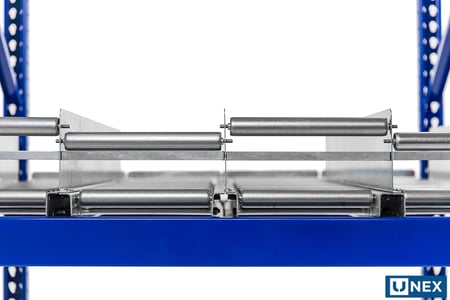 The Brewers Association1 reports that 85% of Americans now live within 10 miles of a brewery, with over 7000 breweries in existence across the country. The craft beer business will continue to grow this year and beyond. With this growth, distribution centers need a better way to handle beer keg storage, which can be taxing on an operation in many ways. They are heavy and shaped awkwardly, making them liable to tip over.
Keg Flow: Keg Storage Solution
Often, distributors will store kegs on the floor, which means order pickers have to bend and lift heavy kegs, leading to injury and long-term health impacts. A few years ago, UNEX introduced Keg Flow, a high-density keg storage solution customized using Span-Track for keg storage.
Keg Flow offers an alternative to palletized keg storage by storing 1/6 kegs, in a manner similar to storing cases on flow rack. The original design included a newly designed roller that could withstand the extra weight.
UNEX uses a 1 3/8" diameter steel rollers that are strong enough to support kegs without bending. UNEX engineers also designed a custom hanger to slow the keg down on the track and a high roller stop at the end to keep the keg from toppling over.
Related Blog: From Custom to Common: Keg-Flow Solutions
Improved Design for Optimizing Keg Storage
In January of this year, we upgraded Keg Flow to incorporate 6-inch high guards for the 24-inch tall by 9-inch (sixth barrel) and 11-inch (slim quarter) diameter kegs, to give the kegs more stability on the racks. UNEX developed common guard rails on the tracks to save over 40 percent of the material in a typical 8-foot wide bay. A high end roller stop in the guard rail was added so the keg does not tip over, and the keg is easier to pull on a rolling surface.
The tracks have been made more versatile – 11.75-inch wide tracks allow storage of 8 kegs of 9-inch or 11-inch diameter on a 96-inch wide beam. The track features a notched design, so it fits any type of beam.
UNEX Keg Flow consolidates floor space, reduces bending, and improves stock rotation with first-in, first-out (FIFO) storage. When the first keg is pulled for distribution, the next one slides in right behind it. Each lane is labeled, travel time and mis-picks for order pickers are reduced.
Most importantly, where two or four kegs were stored on pallets, now users get 8 or 16 kegs in the same space allowing distributors to offer a greater number of beer variations in a small space. Using Keg-Flow, distributors have been able to increase their warehouse capacity while improving efficiency and productivity.
Request A Keg Flow Quote
UNEX's industry-leading SpanTrack carton flow rollers, Keg Flow is able to offer the industry's most efficient, reliable, and durable keg storage solution.
SpanTrack carton flow rollers provide the most surface contact, so weight is distributed evenly. This design optimizes product flow and eliminates hang-ups on the track, making SpanTrack the perfect product for this unique keg storage solution. UNEX Keg Flow features include: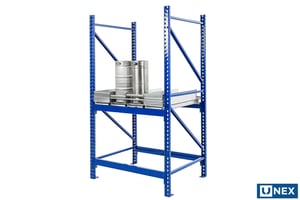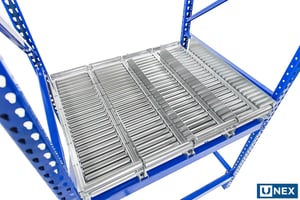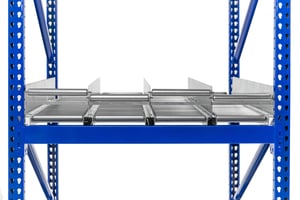 https://www.brewersassociation.org/