4 Supply Chain Trends For 2022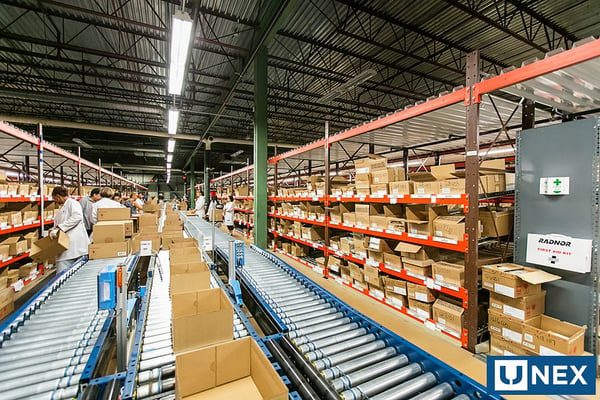 After another challenging year for those in the supply chain industry, should we expect more of the same in 2022? Many industry experts, along with the team at UNEX, think so. To help get you geared up for what's to come, we're covering 4 trends for 2022 that we think will (continue to) have the most significant impact on the supply chain industry in the new year and beyond.
Trend #1 - Supply chain disruption in a COVID world
The reality is, the challenges we've been facing don't show signs of going away any time soon, with experts saying disruptions will likely continue well into 2023. In fact, one of the foremost voices in the supply chain industry, Scott Price, President of UPS, recently stated, "The logistics industry does not see 2022 as having any less disruption in supply chains than in 2021."1

Price is also forecasting additional shortages of raw materials and components that many industries such as automotive and home building rely on.
Trend #2 - The eCommerce boom continues
People are ordering online like no other time in history. Now going far beyond typical online shopping, customers are regularly ordering restaurant delivery, groceries and other CPG (consumer packaged goods), meal kits, electronics, clothing, the list goes on.

We've reached the point where just about everything you could possibly need can be ordered online. It's true that eCommerce is continually on the rise, but the pandemic only furthered this increase in online shopping.

Despite wide adoption, many people are still getting accustomed to buying online from their phones, which promises even further eCommerce growth as the internet-first generations gain increased buying power with age.
Trend #3 - Even more focus on omnichannel fulfillment and the last mile
The "Amazon" effect continues to impact buyer behavior and will only increase. Consumers now expect items to arrive 2-day, next-day, same-day, or even ready in 2 hours for in-store pickup! This means that companies will need to invest and focus on these various fulfillment methods to remain competitive.

Utilizing dynamic storage solutions can provide more efficient use of the space you already have. And when carton flow demands ramp up, flexible systems that enable rapid adaptation for shipping can significantly improve fulfillment speed.
Trend #4 - Sustainability matters
Reducing footprint, emissions, etc., is continuing to matter to companies across the globe because it matters to consumers more and more. Fortunately, by focusing on sustainability, companies can not only align with customer values but also boost profitability by implementing equipment that's less costly to operate.

For example, gravity-fed solutions deliver faster carton flow without using any electricity. Once the equipment is in place, it keeps saving companies money day after day while benefiting the environment.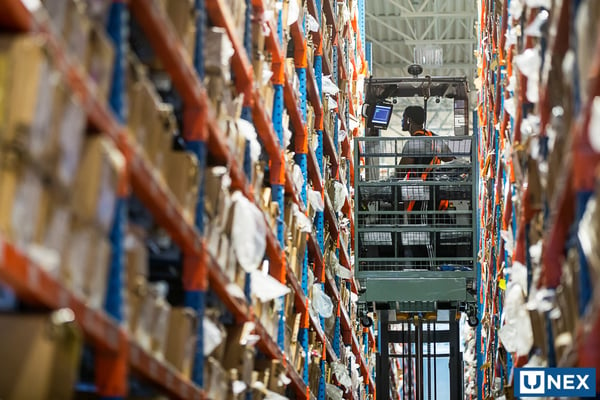 How can supply chain professionals prepare for these 2022 trends?
Creatively cut costs to offset rising labor expenses and space constraints.
The supply shortage problem, labor shortages due to difficulty in securing skilled talent, and increasing wages mean controlling costs has never been more crucial.

To stay ahead of the curve, supply chain professionals need to get creative in finding ways to combat price increases and save money in their operations. So how can you make this happen?
Ensure your supply chain is resilient with well-optimized processes.
When the stakes are as high as they are today, companies must keep pace to remain competitive. Their success hinges on well-optimized processes to handle increased demand at significantly ramped-up speeds. Ensuring your fulfillment operations are running like a well-oiled machine is imperative. From order picking to packing, staging, and shipping/delivery, each stage of the fulfillment process must be operating more efficiently at every turn.

It's also important to be mindful of and to address any space constraints within your facilities. As demand goes up, companies require more space to store more parts and products across the supply chain to keep orders flowing efficiently. Ensuring your order fulfillment areas like picking, packing, staging, and shipping areas space-efficient as possible will be key to maintaining peak performance.
Adapt and grow fulfillment operations with evolving omnichannel methods.
With the continuing increase of in-store pickup and delivery, along with more shipping fulfillment options, there's a greater need for equipment, systems, and organization tools to accommodate this new reality. For many businesses, this means more micro-fulfillment and more emphasis on success in the last mile. Ensuring operational efficiency by tackling space constraints and organizational challenges will allow companies to set up with micro-fulfillment quickly. Then, once you've streamlined your omnichannel fulfillment operations, you'll be primed for last-mile success!
Embrace sustainability - the conversation is just getting started.
As the climate crisis rages on, spurring eco-consciousness in consumers, companies increasingly need to adapt. Some may even need to adjust where and how materials are sourced and how products are stored, picked, packed, shipped, and delivered. Working with companies that responsibly source materials to create energy-efficient, sustainable solutions is becoming more and more appealing to today's consumers. If you haven't started thinking about what this might mean for your customers, it's time to get started!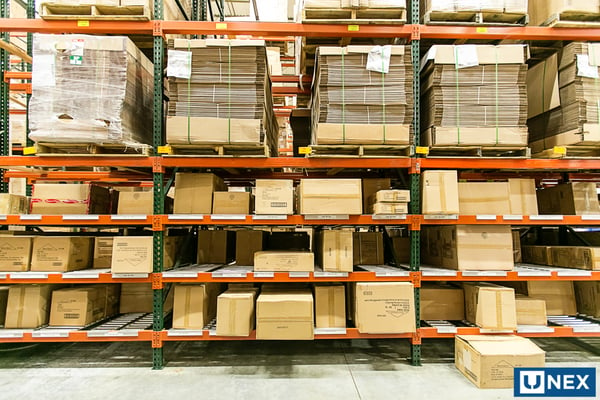 How Can UNEX Help You Heading Into 2022?
UNEX offers smart space solutions for every area of the supply chain, from manufacturing to fulfillment, retail, and logistics. When you focus on reducing the overall footprint in your facility, you eliminate a lot of wasted time and space, which can help offset rising labor costs and address these supply chain challenges we face today.

For example, when you reduce the footprint within your order picking operation by implementing space-saving solutions, you reduce the number of steps workers need to take to retrieve items. This saves time on labor, which saves you money, and helps to offset your rising labor costs while combating your space constraint challenges.

When you implement storage solutions that are space-efficient and organized, you eliminate waste, improving overall efficiency in your operation so you can better keep up with the increasing demand and pace of order fulfillment.
UNEX Supply Chain Solutions
When you're working on ways to overcome your supply chain challenges heading into 2022, consider these problem-solvers from UNEX that can save space, time, and money.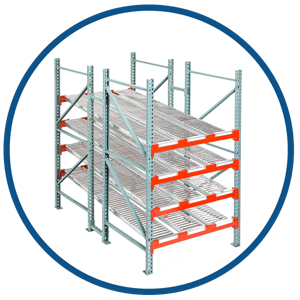 SpanTrack
When you need to create efficient FIFO storage and boost your space utilization, SpanTrack carton flow can help. These highly adaptable carton flow systems can boost your operational efficiency and safety, all while increasing throughput by up to 150%!

Configure SpanTrack with dedicated lanes, universal wheel beds, or both. The best part is these systems neatly fit into your existing pallet rack, so you don't need additional equipment or square footage to reap the benefits.

Try our free SpanTrack configurator to create a carton flow solution that meets your needs!

SpeedCell
If you're looking for a way to dramatically and rapidly increase storage density, SpeedCell is the answer. SpeedCell can compress 200' of static pallet rack storage into 40' of dense, highly organized space.

As your SKU counts and variations increase, SpeedCell allows you to fit more in the same footprint, eliminating the need for expansion. If you're running out of space, SpeedCell comes to the rescue with up to 60% more storage density!


Try our free SpeedCell configurator to get an idea of just how much space you can save!

FlowCell
FlowCell flow racks are reconfigurable, adjustable units that provide clean, organized sightlines and angle parts toward pickers for improved ergonomics. FlowCell can increase your space utilization by up to 50% and efficiency by up to 30%, all while reducing the likelihood of worker injuries and fatigue.

FlowCell flow racks and modular workstations are flexible for your evolving needs, providing customized solutions for everything from SKU storage to order packaging and staging orders in customer pickup areas.


Create your custom solution instantly with our free FlowCell configurator!

If you're ready to increase your competitive edge during these challenging times, UNEX has solutions that deliver savings in the form of enhanced efficiency, reduced labor costs, and increased space utilization. Contact us today to learn how our space-saving solutions can help improve your operational efficiency!
Sources:
1. AFP News